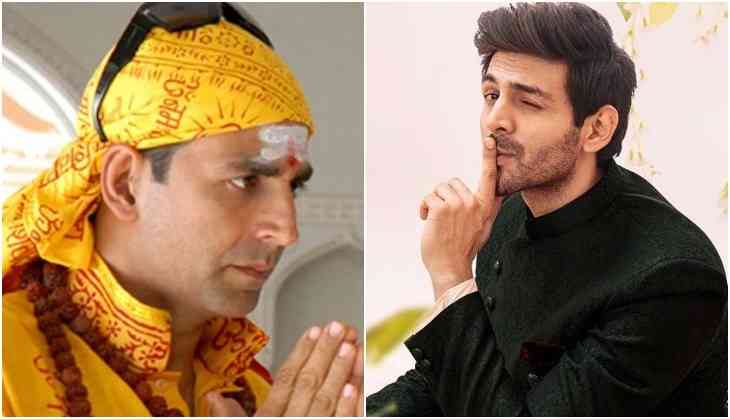 Akshay Kumar Kartik Aaryan
It looks like that Bollywood industry has found a replacement of Akshay Kumar in Kartik Aaryan. It is known that Akshay Kumar is getting more expensive and content-driven with his films these days. This is the reason that most of his franchise films are delayed because the actor doesn't want to get into the same zone that he had in last to last decade.
After a lot of interesting choices, Akshay Kumar has finally made a spot where he can give commercial and content-driven films both that too having good at the box office. This was the reason that his films like Bhool Bhulaiyaa, Welcome, and Hera Pheri were delayed even after these films were cult in Akshay's filmography.
A few months ago, it was announced that Akshay Kumar won't be doing Bhool Bhulaiyaa 2 and Kartik Aaryan has replaced him in the sequel. The actor also started shooting for Anees Bazmee directorial. Now if believe the reports, then Kartik Aaryan once again has outed Akshay Kumar from another comedy franchise. The actor is all set to replace Akshay Kumar in comedy franchise Hera Pheri.
According to a report of Bollywood Hungama, Kartik Aaryan will replace Akshay Kumar in Hera Pheri 3. The film will only see Akshay Kumar being replaced as Suniel Shetty and Paresh Rawal will part of Hera Pheri 3. They will reprise their parts in the film. If it happens, then this will be Kartik Aaryan's entrance in the third franchise after Dostana and Bhool Bhulaiyaa.
Also Read - Amitabh Bachchan says sorry to fans in a heartfelt tweet after discharge from Hospital