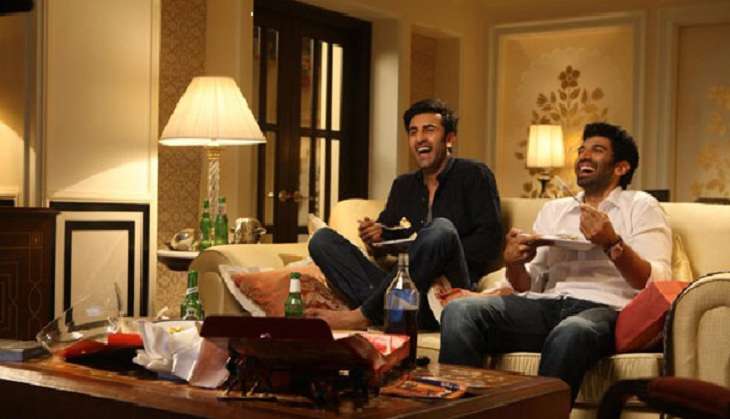 The two actors Aditya Roy Kapoor, Ranbir Kapoor, are apparently no longer hanging out together.
Aditya Roy Kapoor and Ranbir Kapoor have been best of friends for a while now. The two actors hit it off well when they did the film, Yeh Jawaani Hai Deewani together. Since then, they have been doing all the guy things together and have also been regulars in each other's homes. However, now it looks like their friendship has cooled down a bit. The rumours about some issue between them started making the rounds when Aditya was conspicuously missing from Ranbir's house warming party last month. There are speculations that Aditya chooses to stay away from Ranbir because of his friendship with Katrina Kaif and the changed equation between Ranbir and Kat. Apparently it is Aditya who's making a conscious effort to stay away from Ranbir and that's said to be one of the reasons why he's not even attending the weekly soccer matches in Bandra that the two boys used to religiously attend.
The grapevine also suggests that the reason Aditya has been avoiding meeting Ranbir is because of a few leaked pictures in the media, when Kat was seen entering his house on the same day that Ranbir had his house warming party.
A source says, "Aditya has been promoting his film Ok Jaanu and that is the reason why he could not attend the match."