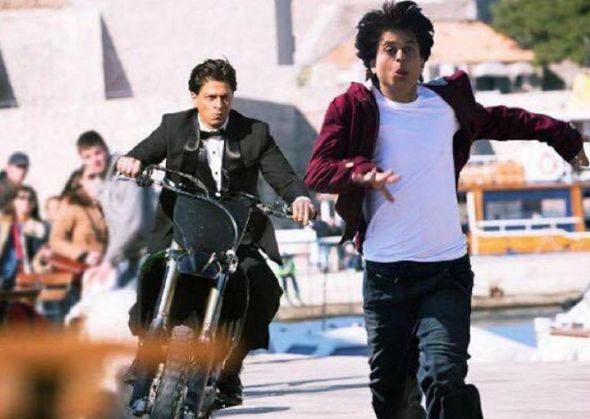 Shah Rukh Khan's much awaited thriller, Fan, was recently cleared by the Central Board of Film Certification with a U/A - Universal Adult - certificate.
To everyone's surprise, the censor board officials asked the film's director, Maneesh Sharma, to tone down an action sequence in the film as they felt the same was not needed. According to a report in a leading daily:
Also Read: Shah Rukh Khan's Fan to benefit from multiple holidays
"The scene of prolonged violence in lock-up where one Shah Rukh Khan urges the cops to beat up the other Shah Rukh was found to be unnecessarily prolonged. The Censor Board has asked for the sequence to be reduced by 50 per cent."
Apart from the visual cut, the censor board has asked for six verbal cuts which include cuss words and abuses in Hindi and English. The censored run time of the Shah Rukh Khan film is 2 hour 19 minutes inclusive of the end credits.
Also Read: Fan: Shah Rukh Khan's latest film set for a wide release in India
The film's narrative is not hampered by 'unnecessary' songs as team Fan is of opinion that songs will not do justice to the tight screenplay.
The movie releases on 15 April, 2016.
-- quote from dna