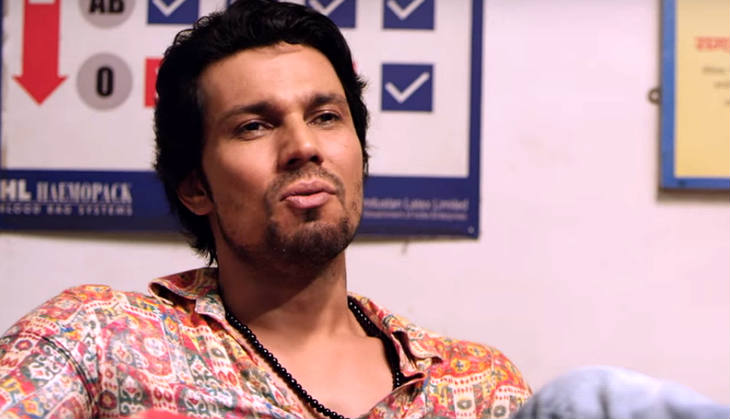 The trailer of actor Randeep Hooda's upcoming film, Laal Rang, is out and it has the rustic Haryanvi Randeep at his best.
The actor enacts the role of Shankar, a local don who is embroiled in a blood theft racket. He has his team of local thugs who treat him like God. However, the twist in the story emerges when a new face, Rajesh, enacted by Akshay Oberoi joins Shankar to make easy money to impress his girl.
What happens next is expected to keep the viewer intrigued. Watch the trailer video here:
Also read: From Randeep Hooda to Priyanka Chopra -- 10 Bollywood actors who went through extreme makeovers
Directed by Syed Ahmed Afzal, Laal Rang once again shows Randeep playing a character with shades of grey... Something he really excels at, given his applause-worthy performances in films like Highway, Kick and Main Aur Charles.
While the actor is also playing the titular character in Omung Kumar's Sarbjit, his on-screen outing with Laal Rang is definitely something to watch out for.
Randeep is also said to be working in Salman Khan's Sultan.
Also read: Sarbjit: Meet Aishwarya Rai Bachchan, Randeep Hooda as Dalbir Kaur and Sarabjit Singh