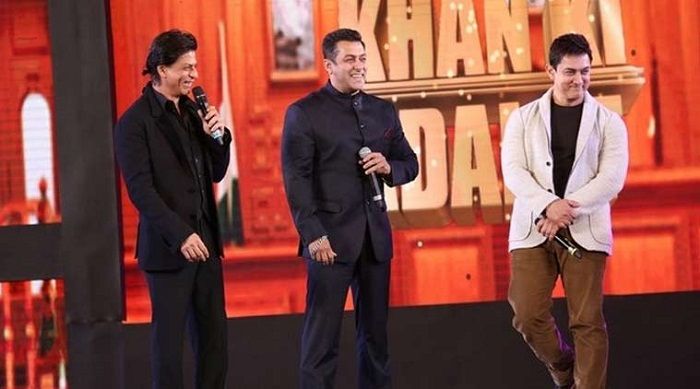 Aamir Khan took the media by storm on 24 November when he spoke about the sensitive subject of growing intolerance in India.
The actor, who is one of India's biggest superstars, revealed that his wife Kiran Rao feared for the future of their child, Azad, in India and was contemplating moving out of the country.
Also Read: There's extreme intolerance in India, would return award as symbolic gesture, says Shah Rukh Khan
Aamir Khan's statements have not gone down well with many people from the industry. Director Ram Gopal Varma, who directed Aamir in Rangeela, took to Facebook to lash out at the actor. RGV posted:
"If Aamir, Shah Rukh and Salman, the three biggest stars of the Hindu country "India" are Muslims, I don't understand where the intolerance is. In a predominantly Hindu country, if 3 Muslims can become the biggest iconic super stars that itself proves the majority aren't intolerant. Some celebs complaining about Intolerance should be the last ones to complain because they became celebs in a so called intolerant country. Isolated incidents can't be taken as sign of intolerance and the super stardom of 3 Muslims is proof enough of the vast majority's tolerance. It is the celebs need for creating drawing room debates to increase their popularity which flares up non-existent negativity between communities." (sic)
Also Read:
After SRK, Aamir Khan speaks about growing intolerance in India
Anupam Kher also slammed Aamir Khan for his comments. "When did Incredible India become Intolerant India?" he asked.