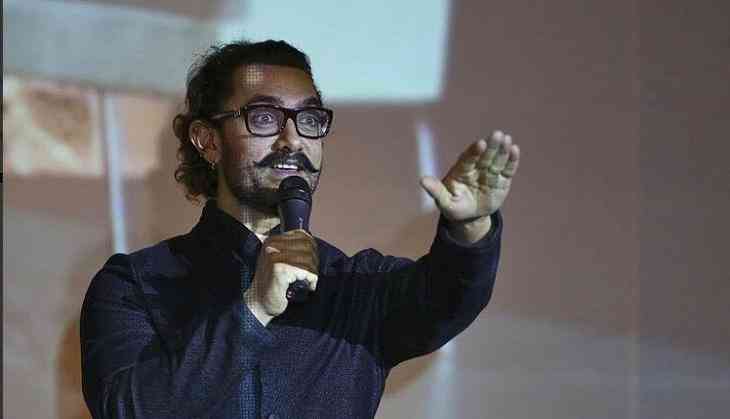 Bollywood actor Aamir Khan has been on a promotional spree for Secret Superstar. The actor has been touring multiple cities and recently Aamir Khan visited Delhi for the promotions of Secret Superstar.

While in Delhi, the Dangal star organised a special screening of Secret Superstar for renowned politician LK Advani and his family.

LK Advani graced the special screening of Secret Superstar with his daughter and her friends.

Aamir Khan warmly greeted the politician and his family at the screening.

Usually, LK Advani does not watch a lot of films. However, he had watched Aamir's previous two films Dangal and PK and had hailed both the films. LK Advani along with attendees of the screening loved the film very much and unanimously praised Zaira Wasim for her powerful performance in the film.

Ajay Bijli of PVR cinemas and Siddharth Jain of Inox Leisure had also attended the screening and both of them loved the film. The film moved everyone deeply as it struck the correct chords with them, and as a result, Secret Superstar received a standing ovation at the special screening. The film also largely impacted LK Advani as he was seen discussing the film at length with Aamir Khan.

Secret Superstar is directed by Advait Chandan and is slated to release next week.