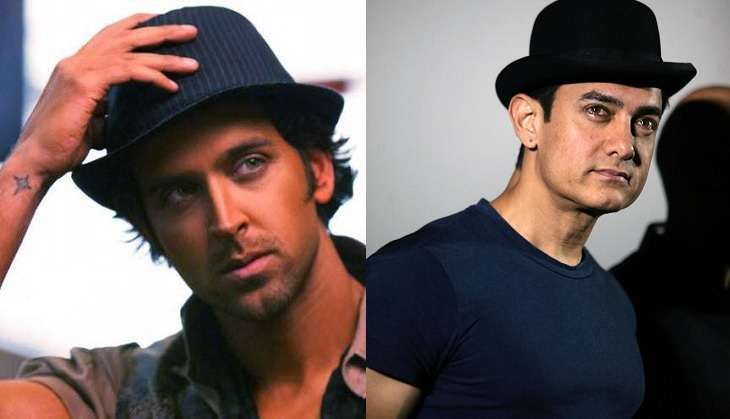 It was recently confirmed that Aamir Khan has replaced Hrithik Roshan in YRF's upcoming action thriller, Thugs of Hindostan directed by Vijay Krishna Acharya, also starring Amitabh Bachchan.
If media reports are to be believed, Hrithik Roshan was shocked by YRF's sudden announcement to cast Aamir Khan in the film. Reportedly, Roshan was not quite happy with the script and had asked director Vijay Krishna Acharya (Victor) to rework it and develop the characters further.
The actor, who was impressed with the basic premise, was ready to wait till the time Victor came with a script that would do justice to the massive star-cast.
Also Read: Thugs of Hindostan: Is this the budget for the Aamir Khan - Amitabh Bachchan film?
Aditya Chopra even promised the actor that the script will be developed further before contacting him again. What happened next was something that left Hrithik Roshan upset!
YRF and Vijay Krishna Acharya roped in Aamir Khan for the film and booked the Diwali 2018 weekend for its release. Thus of Hindostan is set in the pre-independence era and the shooting is expected to start in the first half of 2017.