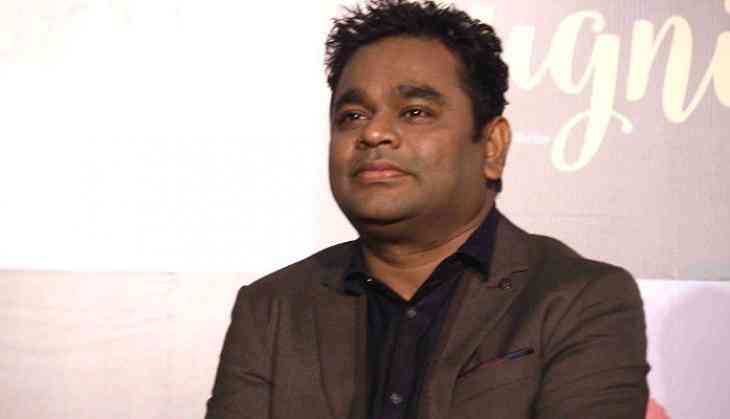 When Palomi Ghosh mustered courage to sing for A R Rahman in front of a packed audience at IFFI Goa, she didn't know she was about to sign a film thanks to the courage she showed, "For someone who passed her university years in North Carolina State University singing covers of A R Rahman songs I never thought I would ever get the chance to be in the same room as the God himself. But I couldn't let the chance of speaking with him, albeit in a jam-packed auditorium. So I asked him 'What would it take to work with him?' he responded in his quiet voice, 'surprise me!', so I tried. I sang a Konkani-jazz number from my film Nachom-ia Kumpasar (Palomi bagged the special jury, National Award for the film) and he promptly said 'TAKEN!', I was reeling from that experience when MUKTI BHAWAN producer, Sanjay Bhutiani walked up to me and said, his son is looking for me.
"I was so dazed, I spoke to Shubi (Shubhashish Bhutiani, the director of Mukti Bhawan) but I don't think I grasped the whole situation. Here I just sang in front of A R Rahman and there I had landed myself a movie offer, what was I supposed to think?" asked Palomi and we completely understand… though we cannot make up our mind whether to commiserate over her predicament or to applaud her good fortune.
Palomi was quick to add to help us decide, "A R Rahman has yet to give me a chance to sing for him."
Mukti Bhawan is written and directed by Shubhashish Bhutiani and is produced by Sanjay Bhutiani, Sajida Sharma and Shubhashish Bhutiani under the banner Red Carpet Moving Pictures. The film features Adil Hussain, Lalit Behl, Geetanjali Kulkarni , Palomi Ghosh, Navnindra Behl & Anil K Rastogi and will release on April 7.