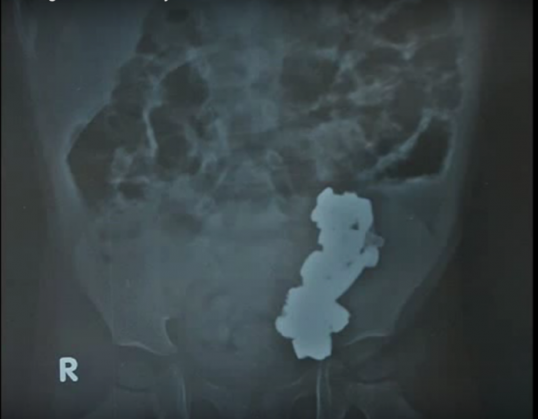 In a bizarre incident, doctors at a Haryana hospital have reportedly removed 29 magnets, one watch battery cell and one 5 paise coin from the stomach of a 3-year-old boy.
The child was taken to the Faridabad hospital last week after he had complained of stomach ache. According to reports, the x-ray report revealed that there was some metal in his stomach.
The doctors said that magnets inside his stomach were stuck to each other. It took a three-and-a-half hour operation to recover the items.
The family members, who make jewellery boxes for a living, said that the magnets that were used for the boxes were often left unattended in the house and that the child must have swallowed them while playing with the items. The family said that the boy had complained of a stomach ache and that they had taken him to a few doctors. But it was only after the x-ray that the metal items were discovered.
Watch the video here: