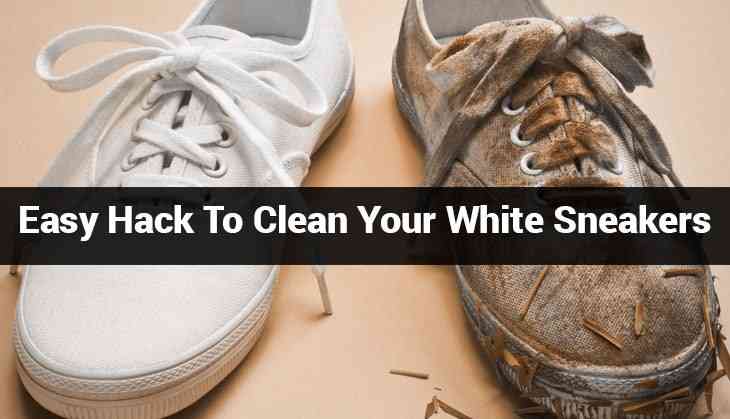 Are you white shoe lover and worried about its cleanliness? If yes, then this amazing trick discovered by a woman will finish all your struggle to make them safe from dirt.
To give a new look to your grubby shoes, you would just have to spend around 90 rupees or £1.
Well, the secret ingredient is denture cleaning tablets. Yes, it is a useful and very powerful product that will help in the cleaning tool. As per the reports of mirror.co.uk, a mother showed how the tablets can be added to a bucket of water to make a kitchen floor more shining.
She doesn't stop here only, she also used this wonderful hack on the shoes.
The woman named Ali Moore revealed while writing for Mamamia.com that she inspired with this hack after coming across a post on the Australian Facebook group, Mums Who Clean.
On this group, she found the use of the tablets that how the solution can be used to remove stains.
Then, she applied the same solution to her dirty shoes and the results were outstanding.
First, she made the solution by adding three tablets in the warm water and removed the laces from her shoes. She dipped her shoes into the mixture and scrubbed a little bit with an old toothbrush. After, she left the shoes in the solution to get soaked overnight.
She also washed the shoes with washing powder and after draining them, she put them out in the sun for the day.
Amazingly! Her shoes transformed from grubby shoes to neat & clean white shoes.
If you want to try this easy hack, then you can also use a polident denture cleaner as Ali used.