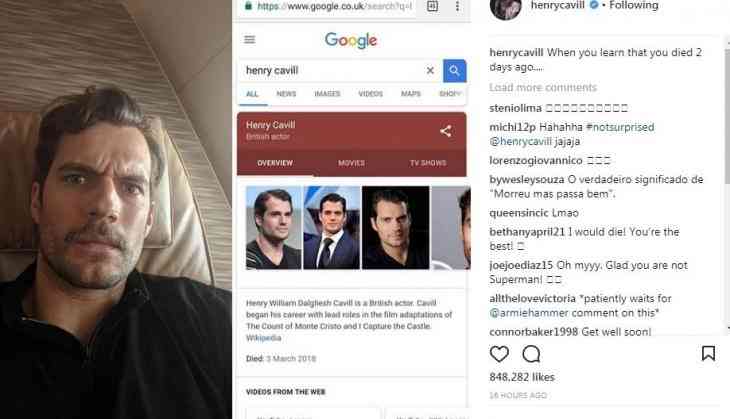 Screenshot from Henry Cavill's Instagram
Batman v Superman: Dawn of Justice actor Henry Cavill who is very much alive and has shot his upcoming movies like Mission: Impossible - Fallout, Justice League Part Two was taken by surprise yesterday night when he came to know that a Google search indicated that he died two days earlier.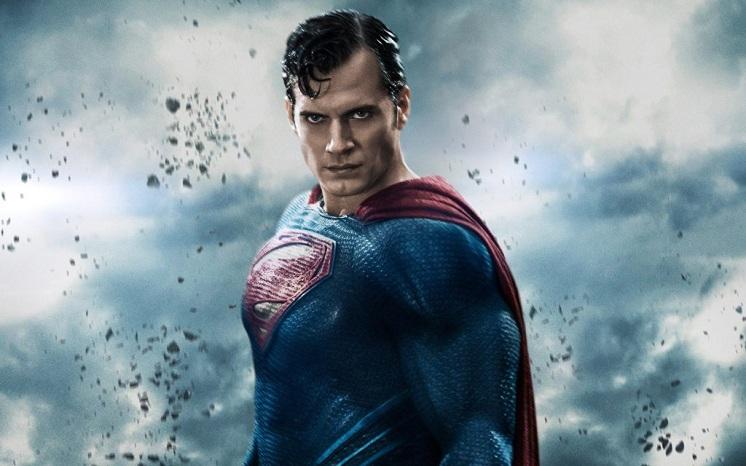 It is a common sight that when a beloved celebrity dies, fans pay tribute and news channels run breaking but this is unusual that someone is alive and his Wiki says he has passed away.
On Monday when he came to know that the world has declared him dead, he took to Instagram and uploaded a selfie and captioned it the snap which featured a selfie of the very confused star, and a screengrab of his updated google bio revealing his so-called death.
He captioned it "When you learn that you died 2 days ago…"