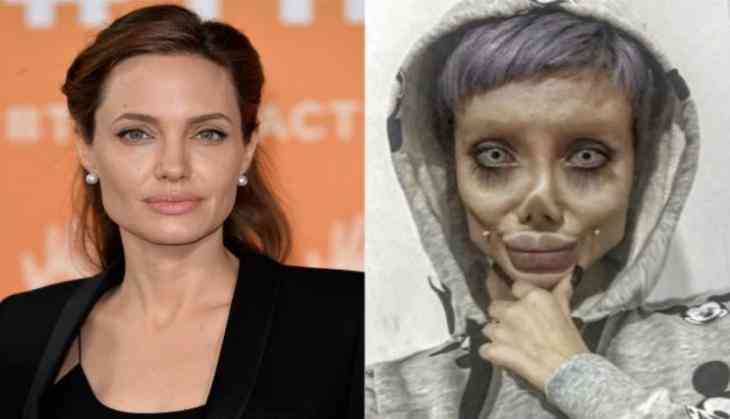 An Iranian-based Instagram star has been arrested after she shared spooky pictures resembling Hollywood actress Angelina Jolie, claims reports.
According to Agence France-Presse, she was arrested on charges of blasphemy, promoting violence, illicit education, insulting the Islamic veil, spreading hatred and encouraging youths to commit corruption on Saturday. Notably, the Iranian Instagram star has gained popularity for her resemblance to actress Jolie. However, she has gone through cosmetic surgery to get the look like Angelina.
Sahar Tabar was detained over charges of "cultural crimes and social and moral corruption", reported The National, quoting semi-official Tasnim news agency.
Sahar Tabar has been arrested in Tehran. pic.twitter.com/lziXDgmGBj

— Hossein Ghazanfari (@TehranDC) October 5, 2019
After cosmetic surgery, Sahar resembled a spooky version of Jolie. She immediately sought the attention of the world after she shared her pictures on Instagram.
"She faces charges including blasphemy, inciting violence, gaining income through inappropriate means and encouraging youths to corruption," the report added.
As per the reports, Instagram is the only social media platform that is allowed in Iran while all other popular platforms like Facebook and Twitter are banned.
Sahar was also rumoured to have undergone 50 plastic surgeries to look like Joli but most of the pictures in her posts had been heavily edited.
Also Read: Insane! Woman climbs inside lion's enclosure, dances in front of wild animal; netizens call it so scary