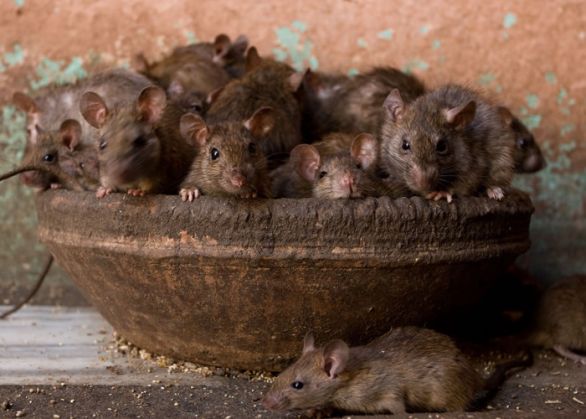 A dead body kept overnight at Jamshedpur's MGM hospital in Jharkhand was reportedly nibbled at by rats. According to media reports, the rats feasted on the unclaimed body of the 45-year-old man, and ate his fingers as well as portions of his ears and nose.
Also read: Woman gangraped, husband divorces her over texts
Reportedly, the eye witness who saw the body first in the morning, saw a big brown rat with its whiskers caked with blood peered out of the white sheet that covered the man's body. When the hospital superintendent was contacted, he refused to say anything on record.
According to a Telegraph report, patients have also complained that the rats often steal the food served to them.
Also read: UFO sighting in Cape Town leaves Twitterati in a shock!
MGM superintendent RY Chowdhury told the Telegraph that the hospital was forced to deal with unclaimed bodies because there was no mortuary in the hospital. He also said that the hospital had hired a pest control agency but had failed to combat the rat menace.
Also read: UK teens abduct puppy, feed it drugs, break its neck and set it on fire