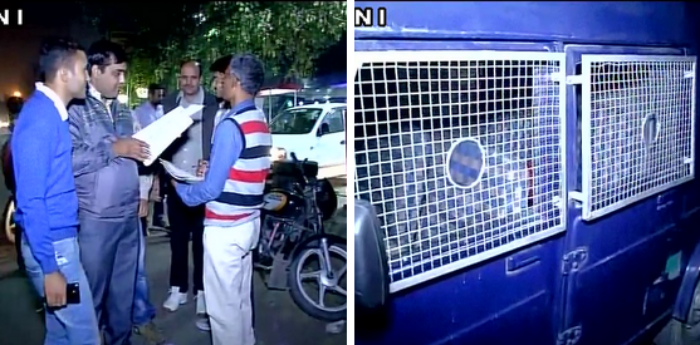 A cash van driver has managed to run away with a hefty sum of Rs 22.5 crore, media reports suggest.
The cash van has been recovered from Delhi's Govindpuri area.
According to ABP News, the heist took place near the Govindpuri Metro station, an area closely guarded by Delhi Police.
According to Hindustan Times, the guard of the SIS security agency van had asked the driver to stop near Govindpuri, after which the driver told the guard that stoppage would hold up the traffic and that he'll take a U-turn and return to the spot, the police states.
"Gunman [Vinay] Patel claims that when he came back on the road, the van was not there. He waited for 10-15 minutes, assuming that the cash van must have been caught in traffic but that was not to be. When he realised that the driver had fled, he called the bank. It was then that we were informed," a police official told HT.
The GPS-enabled van was found near Okhla Industrial Area. It was transporting cash from Vikaspuri to Okhla when the heist occurred.
This is the cash van found in south #Delhi's Govindpuri, driver runs away with cash of Rs 22 crore, borders sealed. pic.twitter.com/wQA6dxQF2V

- NBT Dilli (@NBTDilli) November 26, 2015
Delhi: Driver of a cash van runs away with cash around Rs 22.5 crore, investigation underway. pic.twitter.com/yM4kjm9IF4

- ANI (@ANI_news) November 26, 2015
Meanwhile, police investigations are on. Reports suggest that Delhi borders have been sealed.