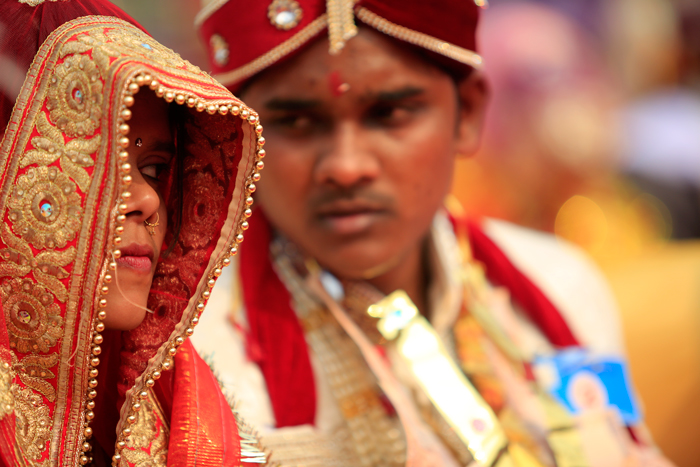 In a bizarre turn of events in Kanpur, a man showed up inebriated at his own wedding.
He reportedly fell off the stage when his bride-to-be was about to place the varmala around his neck.
Read on to find out how the events unfolded.
A 23-year-old woman in Kanpur called off her wedding after the groom showed up drunk at their nuptials.
The wedding was to take place in Ghatampur area on the Hamirpur road when the groom, Surendra Tiwari, arrived with his friends in an inebriated state. Reportedly, he was so drunk that he fell off the stage right before the garland-exchange ceremony.
The bride, Sajeti, who hails from Sighaul village, threw away the varmala (garland) in disgust before deciding to call off the marriage. She was supported by her parents and siblings who even asked the baraat (bridegroom's procession) to return.
"We did not force her to marry against her wishes," Sajeti's father was reported as saying in a telephonic interview to the Times of India.
Surendra, a resident of Sujaur village, picked a fight with the guests in his inebriated state. Later, the groom's kin got in touch with the police but the matter was resolved amicably without either side filing an FIR.