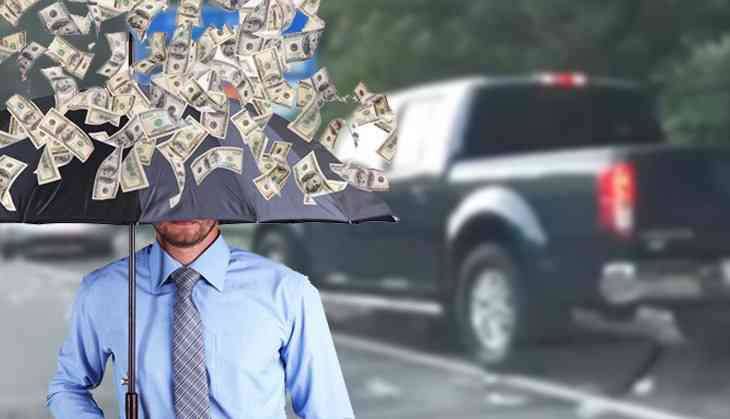 A video is doing the rounds on the social media platform and after seeing it you will surely believe that money can come in the form of rains.
Yes, people in Atlanta were fortunate enough to experience the raining money. According to the reports of the Dunwoody Police Department, an armored truck carrying money spilled around Rs 1 crore on the highway after the door of an armored truck swung open.
In the video, money can be seen flying over the road and many people were seen collecting the cash on highway. While many filmed the havoc created on the road.
See video:
Oh y'all thought I was lyin?
Yes, there was money flying all over I-285!!! #atlanta pic.twitter.com/aAL6e8huGa

— Kites & Flights... (@Caramelbelle) July 10, 2019
"The armored car crew said the side door came open while they were driving and money spilled out onto 285. Officers and the truck crew gathered a few hundred dollars that were still there when officers arrived, but plenty was taken," Dunwoody Police Department said.
The police came to know about the incident after receiving a 911 call.

After seeing the video, netizens felt sad for losing the opportunity to get free money.
Check out some funny reactions of Twitterati:
I wonder if these are social/gov. Experiments like think about it where does all that money come flying from 🤔

— Nicki jr 😈🦄💫💜🔮 (@mrsonikatanya) July 10, 2019
I'll just call us all an Uber! I got it like that. Well....gonna have it like that pic.twitter.com/wcyLT2vhl7

— DERIKAS (@iamderikas) July 10, 2019
July 10, 2019
All the damn money is on the passenger side of the cars

— chocolate ty (@5200ty) July 10, 2019
Recording instead of grabbing. pic.twitter.com/xCOuUNltsN

— 🎭🌸🗿 Pain (tendo).(Reading Boruto)🗿🌸 (@ALM1GHTY_PUSH) July 10, 2019
July 10, 2019
Me being salty then a mf i aint there pic.twitter.com/anB0mydBHR

— GARbuck00 (@86dgarcia) July 10, 2019
There are some people who have returned the money back to Police.
July 10, 2019
What would you do if you will get free money on road? Tell us...
Also Read: Horrifying! Man finds bizarre creature that looks like 'alien' on his room's ceiling