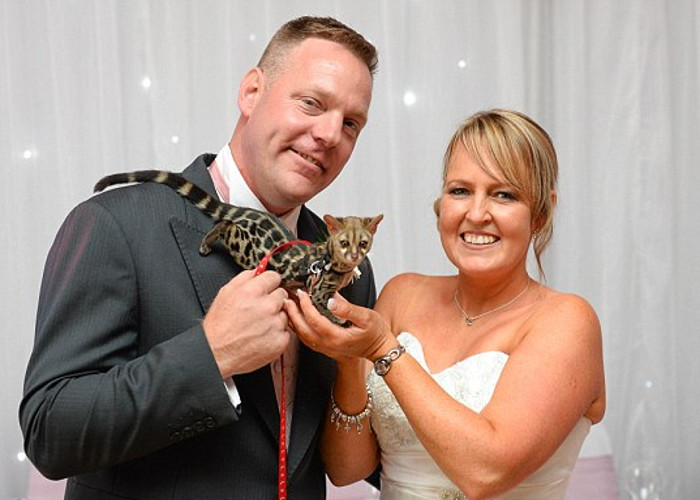 Most couples want their wedding day to be memorable and unique. A couple from Warwickshire recently made headlines for a unique wedding which saw over 30 animals among the wedding party.
Snakes, a scorpion, a meerkat and a tarantula were among the guests at the wedding of Paul Freakley and Janet Still. Guests at the venue were not informed about the additional guests until they arrived at the venue.
While talking to Daily Mail, Paul said that he thought that inviting the animals was a fun alternative to keep people from getting bored during the long speeches.
While their unusual guests cost this animal-loving couple about 135 pounds for two hours, the guests seemed to love it. Many also took selfies with the animals.The couple also shared the dance floor with the fox at Thornfield Indoor Bowls Club in their hometown.
The couple enlisted the help of a professional company run by Lee Richardson for the stunt.
However, PETA slammed the incident saying that it was cruel to the animals involved.
Text by Siddharth Sharma.