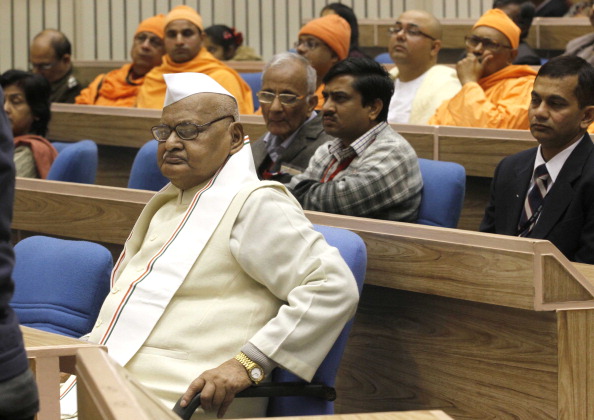 The Supreme Court, on 20 November, issued a notice to MP Governor Ram Naresh Yadav asking him to respond to a plea seeking his removal from the post.
Notices have also been issued to the state government seeking their response in three weeks. A PIL was filed in the court questioning whether Yadav should be allowed to continue as the Governor in the face of corruption allegations against him.
The veteran Congress leader and his son are accused in the multi-level Vyapam (Madhya Pradesh Professional Board Examination) scam.
Here is a quick look at the MP Governor's involvement in the case:
In an FIR filed by Special Task Force of Madhya Pradesh on 24 February 2015, Yadav was named as the tenth accused in the Vyapam scam case.
He has been accused of recommending names of five candidates for the appointment of forest guards. The information was collected from an excel sheet found in the computer of one of the first three accused, Nitin Mohindra.
Shailesh Yadav, the son of Ram Naresh Yadav who was found dead under mysterious circumstances in March this year, was also accused of taking a bribe on Rs 3 lakh to help 10 candidates clear an exam of contractual teachers. None of the ten were appointed to the post in view of their lack of qualification.
The Madhya Pradesh High Court had quashed an FIR against Yadav on the grounds that he was holding a constitutional post.
On 9 July, 2015, the Supreme Court had agreed to hear a petition seeking his removal as the Governor of Madhya Pradesh.