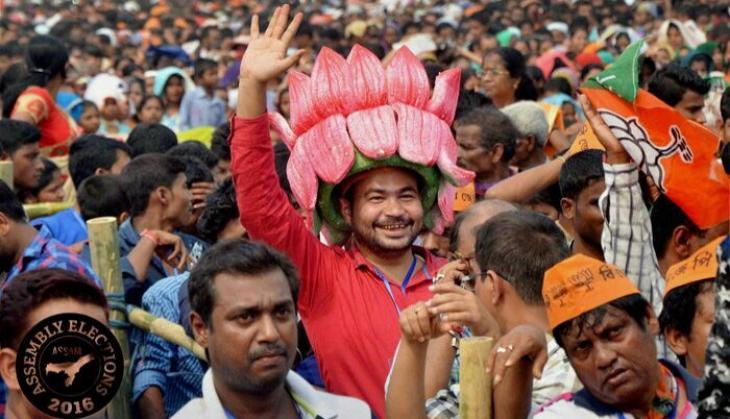 The three-pronged NDA alliance in Assam - BJP, Asom Gana Parishad and Bodoland People's Front (BPF) - has taken an early lead in the first two hours of counting in the state.
With counting of votes underway since 8 am, the alliance has taken leads in 78 seats so far, while the Congress-UPP combine currently leads from 31 seats.
The All India United Democratic Front (AIUDF), on the other hand, has taken leads in 12 constituencies.
Among the most surprising trends, AIUDF supremo Badruddin Ajmal currently trails Congress's Wazed Ali Choudhury by more than 8,000 votes from the South Salmara constituency, while senior Congress leader Rockybul Hussain has fallen behind Jitu Goswami in the Barhampur constituency.
Chief Minister Tarun Gogoi, on the other hand, has taken a lead of over 2,000 votes over BJP's Kamakhya Prasad Tasa from the Titabor constituency.