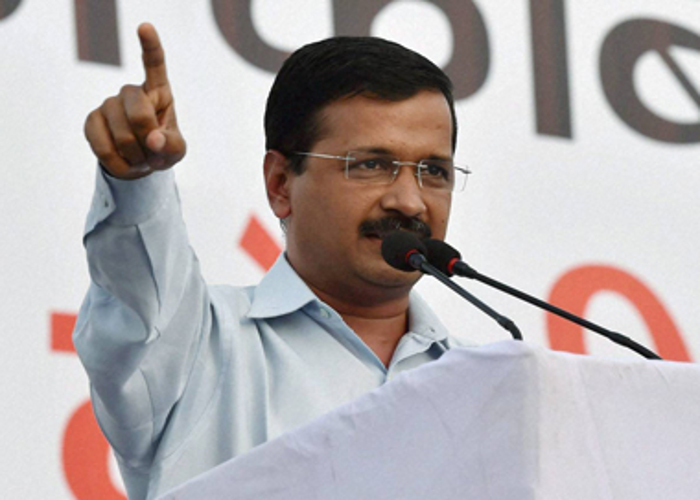 It's that time of the year again. Not Valentine's, we mean Arvind Kejriwal's first anniversary as Delhi Chief Minister.
In 2014, Kejriwal resigned from office on 14 February, and in 2015, he was sworn in as CM of the capital on the very same day. With the promise of '5 Saal Kejriwal', the AAP government has managed to complete 1/5th of their tenure.
Here's a look into what the Kejriwal government has managed to do right, in terms of securing and aiding women, children and senior citizens.
Women's concerns
Safety: The commission of inquiry on women's safety has been utilised to take another look into cases where crimes against women were not brought to justice.
Help for widows: The AAP government disbursed Rs 214 crore as pension to 1.5 lakh widows in need of rehabilitation.
They also established a widows' daughter marriage scheme, for which Rs 7.25 crore has been disbursed to 2,500 beneficiaries.
Working women: A hostel for working women in Dwarka has been established and will operate from 8 March, marking International Women's Day.
For senior citizens
Pension: 3.87 lakh beneficiaries will receive Rs 1,000 (Rs 1,500 for SC/ST) per month through ECS/banks as part of Old Age Pension Scheme.
Checks: The government is also ensuring that there's no duplication or false beneficiaries for pension. At least 40,000 names have been removed after cross checking deaths, non-existence and legitimacy.
Transparency: All the data on the old age pension is uploaded onto NSAP and DBT portals. There's also the facility for online applications.
Old age home: An old age home will be constructed starting April at Kanti Nagar with an area of 1,550 sq mts. Rs 7.28 crore has been disbursed to PWD by AAP for the same.
And children
Strengthening child welfare: Nine committees for child welfare are operative now.
Juvenile justice: A long debated subject, juvenile justice has been an important focus for the AAP government this year. Currently, there are 14 homes and 7 institutions to house juveniles. They have also looped in the National Society of Fashion Technology and National Skilled Development Corporation in order to vocationally train the juveniles in these homes.