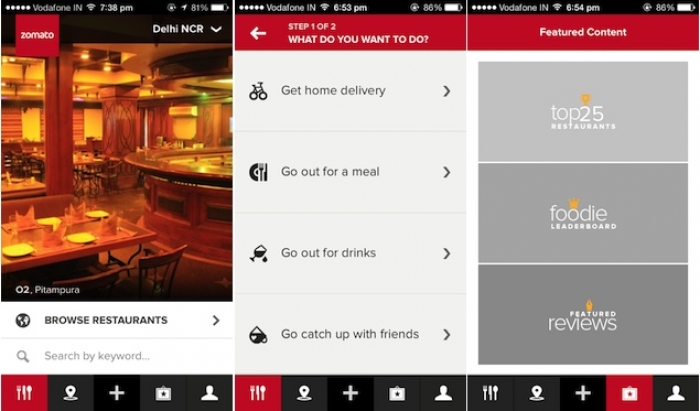 Zomato has announced a new platform called Whitelabel, which allows restaurants to create and manage their own iOS and Android apps with no technical expertise necessary.
The businesses will be able to set up their custom apps with up-to-date information, photos and offers at their establishments, push notifications to the users about upcoming promotions, accept delivery and take-away orders, display reviews from their Zomato pages and track downloads and usage.
According to The Next Web, the service is available to restaurants in all 22 countries where Zomato operates, including the US, Canada, UK, Brazil, Australia, the UAE and India. Whitelabel apps take about three weeks to build from scratch to finish.
Zomato says these dedicated apps will not detract from the experience users have with its service. The company believes that people will continue to use it to find and discover restaurants, while the apps will help people interact directly with the few restaurants they frequently visit.
Whitelabel will cost restaurant owners US $200 a month per location, with a service fee levied on every transaction made through their apps. Zomato says it is working to add features like table reservations, payments, check-ins and photo uploads in the near future.
-ANI