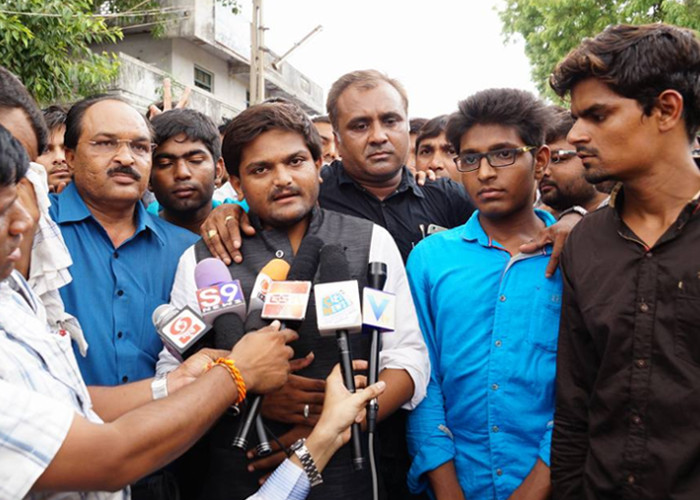 Patidar Anamat Andolan Samiti (PAAS) leader Hardik Patel who was declared missing by the Gujarat Police has been found hours after a habeas corpus was was filed for finding him.
He is in Halwad, in the Saurashtra region, his lawyer BM Mangukiya, said. According to him, Patel has informed him of his whereabouts via SMS.
The lawyer is on his way to meet Patel in Halwad, which is about 155 km from Ahmedabad.
The police claim that Patel fled in a vehicle on 22 September after they tried to detain him for holding a meeting in a village in Aravalli district in north Gujarat, without permission.
A case has been registered against him and 13 of his associates, who were detained by the police.
On 22 September,the Ahmedabad Police had detained Chirag Patel, Hardik Patel's key aide and two others before they were scheduled to address a press conference.